GET OUT OF YOUR LIVING ROOM, BRAVE THE COLD and embrace the NIGHT
CRYO Races are a truly unique event in which we offer runners and ultra trail runners the chance to run in the dim light of winter. Illuminated by their headlamps, the participants will ace the physical and psychological challenges of this at home race.
This year, rather than setting foot on Lac Saint-Jean, it is the lake that will travel to the participants! This unique formula will allow all racing enthusiasts to discover what characterizes this extraordinary site. We have an edition in store for you that is both warmhearted and full of surprises!
Each participant has committed to raising funds for the On the Tip of the Toes Foundation, which helps young people with cancer regain their well-being.
When you complete your registration, you will have to pay the participation fee to start your fundraising campaign. Our team will be at your disposal until February 19th to help you reach your goal!
REGISTRATION FEES
32km To-Go: $ 500 upon registration and $ 500 in donations
My Challenge: No registration fee and each participant set its own campaign goal
* Receipts for tax purposes may be issued according to the conditions of the foundation. 
32 km to-go

The 32 km adventure is a total immersion in the world of the CRYO Races and Lac Saint-Jean. Participants will be guided in the months preceding the event, which will take place at home. They will be able to discover everything that usually characterizes this unique race and be part of a community of runners known for their ability to support each other through this extraordinary challenge.
This event is for experienced runners who are used to travelling long distances and who will be able to face the Canadian winter without worry!
Date: 02.20.2021
Start time for the 32km To-Go: 4pm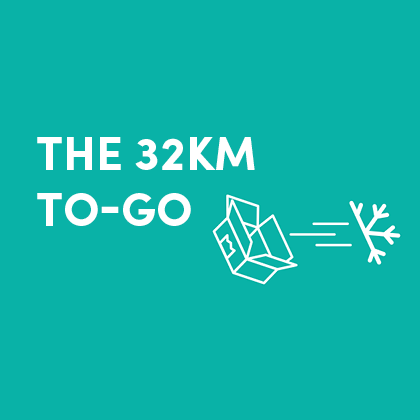 my challenge

The «My Challenge» event is the perfect introduction before tackling the classic crossing of Lac Saint-Jean, which will return in 2022. Participants will be able to set their own running challenge and go out with us on February 20 !!! An opportunity to get out of your living room, to brave the cold and embrace the night, to change the lives of young people living with cancer.
Date: 20.02.2021